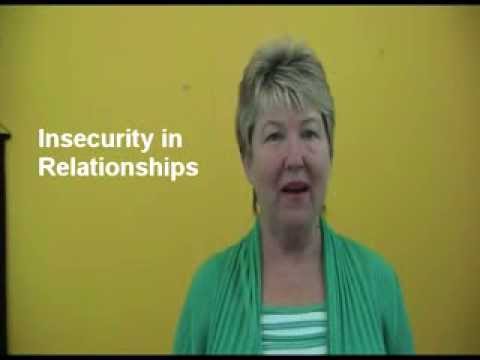 br>
br>
br>
Overcome Insecurity In Relationships
Insecurity in relationships is a common challenge for people … and you may be experiencing this right now.  Either as the one suffering from the insecurity or being on the receiving end of your partner or friend's insecurity.
For the one suffering the insecurity, it is not about what the other person is doing.  It is about the sufferer's low self-esteem.
There are 3 archetypes that depict people with low self-esteem.  They are:
The Imposter – these people act happy and successful, are high achievers, perfectionists, sometimes procrastinators – but they are terrified someone will find out they are frauds (even though they are not).  These are the people who often will suffer from burn out
The Rebel – these people act like the good opinions of others don't matter.  The live with the anger of not feeling good enough and need to prove to others that their judgment doesn't hurt (even though it does).  The rebel breaks all the rules, fights with authority and blames others for their mistakes.
The Loser – these people act helpless, don't cope with life and want to be rescued.  They use self-pity or indifference to shield against fear of taking responsibility.  They are constantly seeking guidance which leads to a lack of assertiveness.  They are under-achievers and rely heavily on others.
There are many ways you can improve your self-esteem and some of these are covered in the video.
You will find more help at How Neediness and Emotional Insecurity Destroy Relationships
This 10 steps to overcoming insecurity in relationships course may be helpful for you, too.


______________________________________________________________________________________
AUTHOR:  Julie Lewin – Medical Intuitive and Intuitive Business Coach Julie started her journey into the art of intuition in 1984. She appeared in four episodes of the TV show "The Extraordinary" which was syndicated to 22 countries. She has her own radio show "Medical Intuitive Julie" on www.healmeradio.com. She's a published author and is currently studying for her PhD in Metaphysical Science. Julie won the Our Internet Secrets Business Builder Award 2013, has founded a charity, and runs one on one Mastering Your Intuition Intensives.